BBC ONE'S flagship Sunday evening programme, the Antiques Roadshow, will be filming in the historic buildings and grounds of the Royal Agricultural University, Cirencester next week.
Fiona Bruce and the Antiques Roadshow team will be filming at the RAU on Thursday, 13th June, 2013. The doors open at 9.30am and close at 4.30pm and entry to the show is free.
Some of Britain's leading antiques and fine arts specialists will be on hand to offer free advice and valuations to visitors, who are invited to raid their attics and bring along their family heirlooms, household treasures and car boot bargains for inspection by the experts.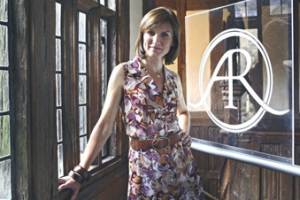 RAU Principal, Professor Chris Gaskell CBE, said: "It will be a real pleasure to provide the venue for Antiques Roadshow; as the oldest agricultural educational institution in the English-speaking world, and situated as we are in the roman town of Corinium, or Cirencester, I hope we will provide a fitting backdrop for the history, and the drama, that makes the programme so enjoyable."
People with large pieces of furniture or other big items can send details and photographs of their objects to: ANTIQUES ROADSHOW, BBC, Whiteladies Road, Bristol BS8 2LR or e-mail them to: antiques.roadshow@bbc.co.uk.  It may be possible to arrange to look at the item in advance and organise transportation to the venue.
More information can be found at: www.bbc.co.uk/antiquesroadshow