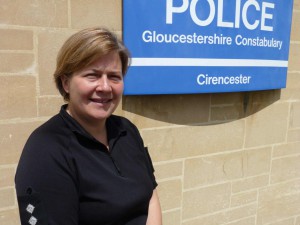 Inspector Karen Ellis, who recently took up her position as Cotswolds Community Policing Inspector believes that by bringing groups together it can benefit the wider society.
"The first thing that has struck me about the Cotswolds is its strong sense of community spirit and responsibility, so I'm very fortunate to be able to start from such a strong position.
"Bringing together local groups and associations and to foster strong relationships with the police can really build on that and together we can continue to make the Cotswolds a safe place to live work and socialise.
Inspector Ellis began her police career 25 years ago when she joined The Metropolitan Police in 1989. She transferred to Gloucestershire in 2004 and in the 10 years has performed a number of roles including roads policing, control room and as a response officer. She's been an inspector for the past 8 years.
"I've been incredibly fortunate to have had such a varied career over the past 25 years and I'm immensely excited to be starting this next phase. I'm incredibly passionate about community policing and believe that the values that have stood me in good stead over the years will benefit the people of the Cotswolds."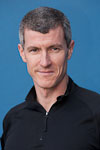 Firstly I would like to welcome you to Cirencester and I hope that you have a successful academic experience and enjoyable social life here in the Cotswolds.
To ensure the relationship between students and the local community is harmonious we continue to work with our partners in the University and elsewhere to provide you with information and guidance to prevent problems from occurring. We aim to prevent issues from developing, but where they do we will be fair and robust in dealing with them.
Links on subsequent pages lead straight to a series of sites, some Gloucestershire, some further afield and should be taken as a guide to help you enjoy your student experience and the local community you are now living within.
PS Garrett Gloyne