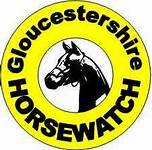 Police are reminding all horse owners and stable users to be extra vigilant following burglaries in Gloucestershire.
Each year, thousands of pounds worth of equine goods, horses and ponies are stolen countrywide. This is because thieves are aware that these goods are often hard to personalise and can be difficult to trace back to their original owners.
In an attempt to combat the problem, Gloucestershire Constabulary are asking members of the community to join 'Horsewatch', a scheme designed to prevent, reduce and detect equine crime.
Owners are reminded to ensure that:
Horses are freeze marked and micro-chipped, and that all details are up to date on the National Database.
All tack is post-coded, engraved, tagged or chemically marked.
That Tack Rooms are fitted with a five lever mortice lock, as in compliance with insurance policies.
Gates are padlocked, with anti-lift locks and that rugs are not left lying around.
To register your interest in Horsewatch, and to receive regular bulletins about the scheme and other schemes nationwide, please email melanie.campbell@gloucestershire.police.uk
For further information on the scheme, and how you can protect your horse and equipment, visit the Gloucestershire Constabulary site at: http://www.gloucestershire.police.uk/Crime%20Reduction/Equine%20Crime/item6682.html
Or visit the Horsewatch Alliance at: http://www.ukhorsewatch.org.uk/