RAU are in the process of revamping the walled garden at Kemble and today started the planting aspect of the project.
Next planting session will take place on the 8th May and then it should be finished, apart from general watering and maintenance, until bulbs are planted in the Autumn.
 There will be a formal opening of the area, probably in July, so watch this space.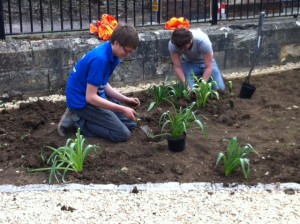 When on site today a lot of passengers came to ask about the garden and were also interested (and positive) to hear about the change of title to university.