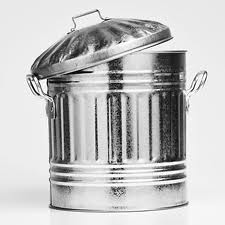 Find out about recycling and waste services available to you and get some  helpful tips on how to reduce your waste.  Here is some general advice for when it comes to disposing of your waste:
Put rubbish out after 4.30pm the night before, or before 7am on the collection day and don't let waste build up.
Rubbish cannot be collected if left inside the boundary of your property i.e. in your garden. It must be placed on the pavement to ensure collection.
The council will only collect waste contained in the bin and will not take any side waste (additional black bags) or empty the bin if the bin lid is not fully closed.
The council only collect refuse and recycling fortnightly and garden/food waste on a weekly basis. To confirm your collection day please contact the council on 01285 623000 or visit www.cotswold.gov.uk
A large quantity of items can be recycled at the kerbside and containers are free of charge. Contact the council on 01285 623000 or visit www.cotswold.gov.uk
If you have more than five students occupying your property you may be eligible for an additional bin, you can obtain an application form from the council on 01285 623000 or visit www.cotswold.gov.uk
Any wheeled bins must be brought back into your property after collection.
If you allow rubbish to accumulate it attracts rats/vermin to the property.  Similarly, if food/spillages are left exposed this attracts mice, ants, cockroaches and pests.
Charities and your local charity shop willingly accept reusable household items and goods. Don't throw away what can be reused for a good cause.

To find out your waste and recycling collection times, please visit the

Cotswold District Council website

, where you will be asked to enter your post code and street name.