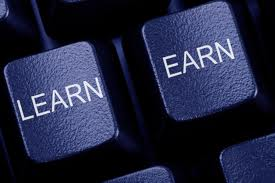 For many students it is necessary to get some form of part-time work.  There are many employers in the area who recruit our students on a temporary basis.  Local bars and supermarkets are always a good place to start.  Remember to think carefully about committing to a job, and keep in mind that your studies must come first.  Try not to take a job in a nightclub which finishes at 4am if all your lectures start at 9am.  Make sure you don't over-commit yourself to shifts around exam times – plan ahead and make sure you leave yourself enough time to study outside of lectures.
Employment Opportunities at the RAU
Need some extra cash to help fund your studies*?  We are always on the look-out for temporary Housekeepers, Bar staff and Catering staff, and pay competitive rates.  It's also a good way to get to know your fellow students, and hopefully have some fun!   If you are interested in applying, please give your details to our Personnel Department, humanresources@rau.ac.uk who will keep them on file if something comes up.
Remember that if you work for the RAU, even as a student, you may pay tax and National Insurance on your earnings.  More information can be found at www.hmrc.gov.uk
* If you are an overseas student, please check your Student Visa requirements before committing to work.
Job Descriptions and Application Forms