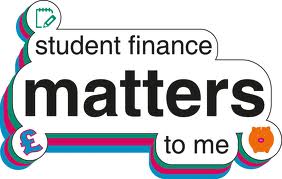 Before you start your course each year, and before the specific deadlines, you need to have applied for your loan(s) and grant (if applicable). Remember – you will only receive payment after you've registered with the RAU. If you don't have one, remember to set up a bank account.
You must also have settled your RAC invoices, or have a payment plan in place before you can register. Please speak to the Finance Department if you have any queries.
If you have have been offered a student loan for your full tuition fees, you don't need to pay anything before the start of your course. Once you are registered as a student here, your fees will be paid directly to us by the Student Loans Company.
Plan your spending by preparing a budget. It's obvious really, but if you blow it all at the start of term you won't be able to enjoy yourself later on, so try to work out how much you can spend each week and stick to it.
Check your bank balance regularly. Keep on top of how much is left in your account. This is easy with online banking. Remember, if you can see that you're going to be struggling for cash – don't bury your head in the sand. If you need some help with budgeting, speak to Student Services for advice and information.
Be wary of credit and store cards. They may seem like a quick fix but they often carry high interest rates, and you could be left with a hefty bill and no means of paying it back.
What is a budget?
Ins and outs – Put simply it's a way of making sure that you don't spend more money than you can afford. By putting limits on your outgoings and calculating exactly how much income you'll have at your disposal you will increase your chances of making it through university without being stuck in a financial hole you can't get out of.
Estimating costs can be tough – A student budget can be a tricky thing to work out. Firstly, it's far from easy to know how much everything is going to cost before you get there – more often than not people will significantly underestimate what they will have to spend money on, rent and tuition is only the half of it.
Don't fear debt – When studying full time your income will be limited, so the purpose of setting out a student budget should be to limit your debt rather than to stop you from getting into debt at all. Unless you have money before you start or receive generous contributions from your parents, it's very unlikely that you'll finish university with out being in debt.
Income
What comes in… – The primary sources of income for students include tuition fee loans, maintenance loans, grants or bursaries, money from parents, part-time job income, overdrafts and savings accrued before university.
Outgoings
…must go out – The biggest expenses at university are probably tuition fees and rent, but there are a number of other things to consider that will cost more than you think, notably utility bills and food shopping.